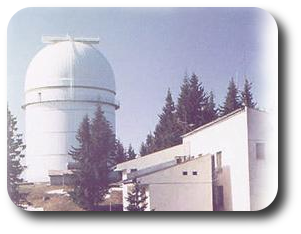 SECOND PRACTICAL SCHOOL ON SPECTROSCOPY
5-11. Oct. 2009, Rozhen National Astronomical Observatory
Sponsored by UNESCO-BRESCE, Institute of Astronomy-BAS,
and the Bulgarian NSF (grant No. DO 02-85).
General Information
In 2007, the first regional school on practical spectroscopy has been carried out at Rozhen Nat. Astron. Observatory, Bulgaria, sponsored by UNESCO-BRESCE. This is the second regional school, aimed at the regional community of young astronomers (students, PhD students) from the SEE countries: Bulgaria, Greece, FYR Macedonia, Romania, Russia, Serbia, and Turkey. The Rozhen Nat. Astronomical Observatory is the largest astronomical infrastructure in SEE and provides excellent conditions and opportunities for education and research for the regional astronomical community. This school is also a part of the activities of the SREAC – Sub-Regional European Astronomical Committee.

LOC
---